Breaking Barriers in Health Care
This year we are very excited to introduce the "Breaking Barriers in Health Care" in order to challenge current thinking patterns, and identify novel ideas to old problems or old solutions for new problems!


Contestants will get to present their research project, practice/management idea, social innovation, related to healthcare in 3 minutes. The contest is open to everyone who wants to submit an idea. The contest will be judged by the following members of our WELLMED network.
• Tessa Richards, BMJ, Senior Editor, Patient Partnership
• Annez Esmail, Professor, University of Manchester, UK
• Jane Lemaire, Professor, University of Canada, Calgary
• Bryan Sexton, Professor, Duke University Health System USA
• Hardeep Singh, Professor, Houston VA Health Services, USA
Submission for the contest will be treated as an independent submission, or in addition to an abstract submission. The Breaking Barriers in Health Care contest will take place in 2 rounds , one in each conference day. The winner from each round will compete in the Grand Final at the closing ceremony. Ιn addition to local delicacies, the winner will receive free registration and accommodation for WELLMED 5. We encourage you to submit an application for participation, as in a true WELLMED tradition, it is expected to be a thought-challenging and fun experience!
Master class: "Coaching and Mentoring in HealthCare"
Mentoring and Coaching have the potential to bring direct benefits to health professionals, managers and patients. During the Master class participants will use evidence based information, personal experiences, and real cases to learn how to:
· connect healthcare worker well-being and performance in a meaningful way
· help people through transition and change
· support healthcare professionals in times of personal challenge and resilience
· contribute to a positive, proactive and open working culture
You can download more information on the Master Class, as well as the application form, here:
PDF MASTERCLASS
Preliminary Program PDF
Keynote Speakers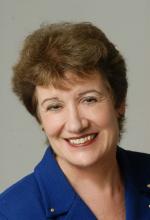 Christina Maslach, University of California, Berkeley, USA
Title:"The World Health Organisation declaration on Job Burnout: Possibilities and Progress"
Christina Maslach, is best known as one of the pioneering researchers on job burnout, and the author of the Maslach Burnout Inventory (MBI), the most widely used research measure in the burnout field. In addition to numerous articles, her books on this topic include Burnout: The Cost of Caring; the co-edited volume, Professional Burnout: Recent Developments in Theory and Research (with Wilmar Schaufeli); and three publications with Michael Leiter -- The Truth About Burnout; Preventing Burnout and Building Engagement: A Complete Program for Organizational Renewal; and Banishing Burnout: Six Strategies for Improving Your Relationship with Work. The two latest publications are based on Christina's work as a consultant with various organizations on issues of job burnout. Among Christina's other honors are the presidency of the Western Psychological Association, the Distinguished Teaching Award and the Social Sciences Service Award from the University of California at Berkeley , and her selection as a Fellow of the American Association for the Advancement of Science (which cited her "For groundbreaking work on the applications of social psychology to contemporary problems") Christina has been the Chair of the Academic Senate of Berkeley University and is currently a Professor Emerita in the University of Berkeley and the Editor of the Burnout Journal.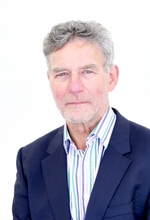 Michael West, Lancaster University, UK, Head of Thought Leadership, The King's Fund
Title:"Compassionate and Collective Leadership for High Quality Care Cultures"
Michael West,joined The King's Fund as a Senior Fellow in September 2013 and became Head of Thought Leadership in September 2015. He is Professor of Work and Organisational Psychology at Lancaster University Management School, Senior Research Fellow at The Work Foundation, Visiting Professor at University College, Dublin, and Emeritus Professor at Aston University. He was formerly Executive Dean of Aston Business School. His areas of research interest are team and organisational innovation and effectiveness, particularly in relation to the organisation of health services. He lectures, both nationally and internationally, on the results of his research and on his solutions for developing effective and innovative organisations. He has authored, edited and co-edited more than 20 books and has published more than 200 articles in scientific and practitioner publications, as well as chapters in scholarly books.
Liz Salmi: citizen scientist, Strategist @opennotes.
Title:"Why should patients care about physician well being?"
Liz Salmi,is a former punk rock drummer turned cancer patient, who now works for a Harvard Medical School teaching hospital on a research project called OpenNotes--a movement that encourages doctors and other healthcare professionals to share the notes they write with the patients they are caring for. After being diagnosed with a life-limiting condition at age 29, Liz immediately put her digital communications skills to use by blogging, chronicling her daily symptoms, and seeing how much trouble she could get into with her online medical information. Today, she is passionate about empowering regular people to become more engaged in their own health care and improve their experience as patients. Liz is a Stanford Medicine X e-Patient Scholar and a 2016 TEDMED Frontline Scholar. She speaks regularly on how healthcare professionals and patients are connecting through digital tools and joining as partners in research.
Ricky Munday, Everest summiter and founder of Inspire Alpine.
Title:"Balancing risk and safety when reaching for the top"
Ricky Munday,is an inspirational speaker, international expedition leader, Red Cross delegate. Watching his twin uncles, Patrick at age 58 and Michael at 69 taken by cancer set Ricky on a path that would change his life. Through climbing, he has found a way to give back. He has climbed four of the seven summits, and attempted some of the world's most iconic peaks, including Khan Tengri, Mont Blanc, Kilimanjaro, Mount Kenya, Matterhorn, Aconcagua, Elbrus and Damavand.With a decade of expedition experience behind him, he reached the highest point on earth - the summit of Mount Everest - on 18th May 2018. A qualified Mountain Leader and Polar Ambassador who grew up on a council estate, Ricky founded Inspire Alpine as a social enterprise to help close the attainment gap that exists between disadvantaged young people and their peers.
Ciarán O'Boyle, RCSI Centre for Positive Psychology and Health, Ireland
Dr. Ciarán O'Boyle,is a Professor of Psychology at the RCSI with over 35 years' experience as an educator, researcher and trainer. He is Director of the RCSI Centre for Positive Psychology and Health which he founded in 2019.Ciarán has published extensively, with over 100 scientific publications, in the fields of pharmacology and psychology. He lectures extensively in Ireland and internationally and spends a great deal of his time in the Middle East and in Sub-Saharan Africa. He also has extensive experience as a consultant psychologist for a range of national and international public and private sector organisations in the military, aviation, financial services, education, government and healthcare sectors.
Please visit our website regularly, for updates on our invited speakers!